Field Bow by Great Northern Bowhunting
Great Northern Field Bow Longbow:
The Field Bow is our entry level bow, suitable for serious bow hunting at appropriate draw weights, but also meant for new archers.
Available in draw weights from 25# to 45#, there is a Field Bow for almost everybody. These 60", reflex, deflex longbows have an Osage riser with brown glass on the back and belly over a bamboo core.
We don't custom build these bows, but we do try and keep a selection in stock. These are beautiful bows, and representative of any Great Northern bow in our line. They have all the shooting, design and build qualities you expect from Great Northern.
Available length: 60"
Available draw weights: 25# to 45#
Recommended brace height: 6 3/4".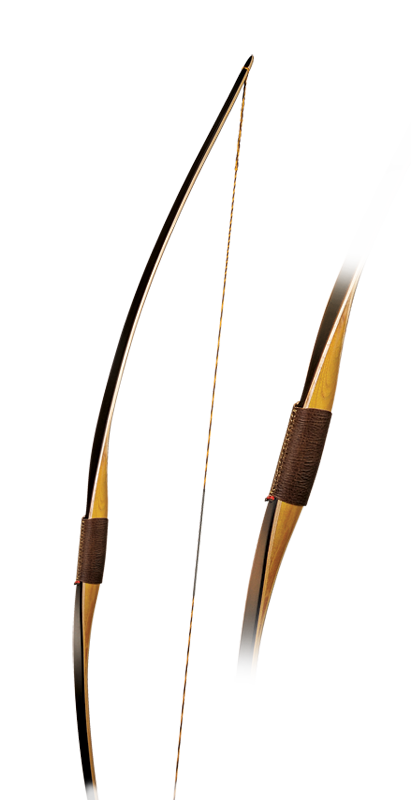 All Great Northern Bows are shipped in a Great Northern bow case.
All Great Northern bows are designed with the bowhunter in mind. We refuse to sacrifice smoothness, stability, or pointability for a few more feet per second. Our bows are balanced and make fine hunting partners.
Through the years Great Northern bows have evolved into efficient hunting weapons. From our longer Traditional Longbow, to the more recent and compact Lil' Creep - each and every one is hand crafted with meticulous attention to detail and built to last a lifetime, or two.
We take a lot of pride in our work and we hope you'll agree that it shows. Our best recommendations come from bowhunters already shooting our bows. We're not comfortable bragging on ourselves, it's not in our nature, so we invite you to try one of our bows today - and see for yourself.
Note: There is a 300.00 non-refundable deposit required on all bow orders.