Traditional Archery Expo 2021

IS CANCELED!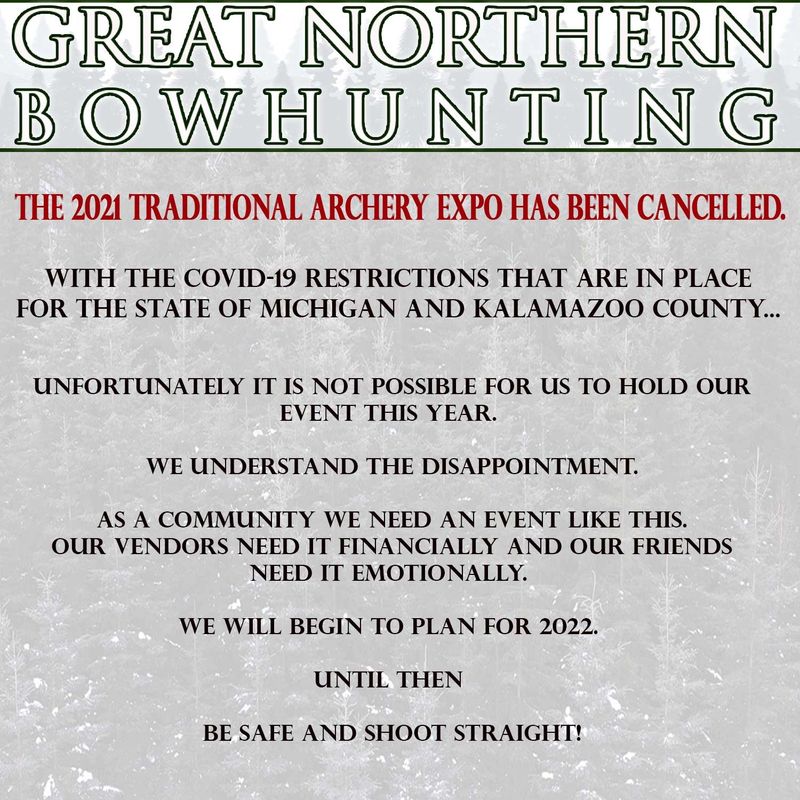 The 2021 Traditional Archery Expo has been canceled.
With the Covid-19 restrictions that are in place for the State of Michigan and Kalamazoo County unfortunately it is not possible for us to hold our event this year. We understand the disappointment. As a community, we need an event like this.
Our vendors need it financially and our friends need it emotionally. We will begin to plan for 2022. Until then be safe and shoot straight!
Great Northern Bowhunting